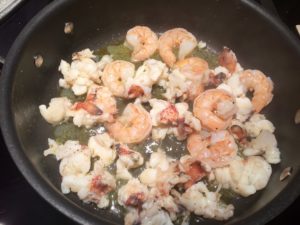 Two of our favorites foods combined in one delicious meal!  If you are having a romantic dinner for two, or an intimate dinner party, this dish will impress.  And, of course, it's simple!!!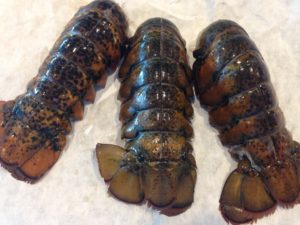 Seafood:
3-4 lobster tails (uncooked) shelled and sliced into medallions
1/2 lb shrimp, deveined with shells and tails off
1 T olive oil
Salt and pepper to taste
Sauté seafood in hot oil for 5 minutes or until cooked through and set aside.
Sauce:
1/3 cup butter
2 cloves garlic, minced
1 shallot, minced
1/4 cup dry white wine
2 T fresh lemon juice
Salt and pepper to taste
Chives, minced
Melt butter over medium heat. Add garlic and shallots and sauté for 5 minutes.  Add wine and lemon juice, stir until warm.  Add seafood and stir.  Serve over rice or polenta.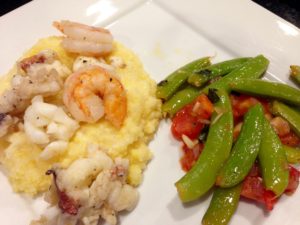 Serves 4