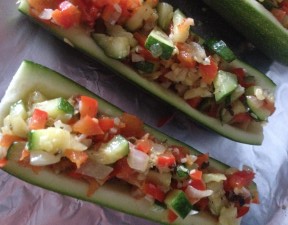 This recipe will fit the bill if you are looking for "something different" to serve along your entrée.  Also, it can be made ahead and cooked when needed.  Simple ingredients, simple recipe, simply delicious!
5 medium zucchini, halved lengthwise
1-2 T olive oil
1 medium onion, chopped
1 medium red bell pepper, finely chopped
3 cloves garlic, finely chopped
1/2 t dried oregano leaves (or 1/2 T fresh)
Salt and pepper to taste
1/4 c grated Parmesan cheese
Preheat oven to 375 degrees.  Scoop out pulp from 8 of the zucchini halves and arrange on baking sheet.  Coarsely chop the two remaining halves including pulp.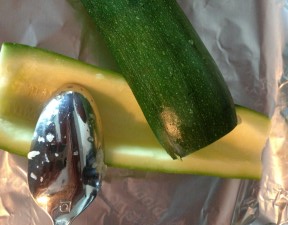 Place oil in nonstick skillet and heat over medium-high heat.  Add chopped zucchini and onion, cook until tender.  Add red pepper, garlic and oregano.  Cook, stirring frequently – about 3- 5 minutes and cool slightly.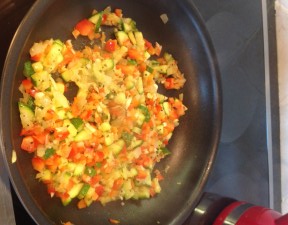 Evenly spoon vegetable mixture into zucchini halves.  Top with cheese.  Bake 30 minutes, or until tender.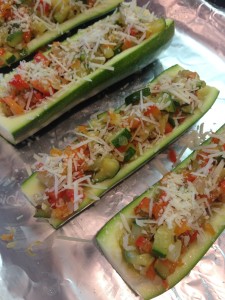 Serves 4